Finally!
And we have a few new products in the shop!
Garden Labels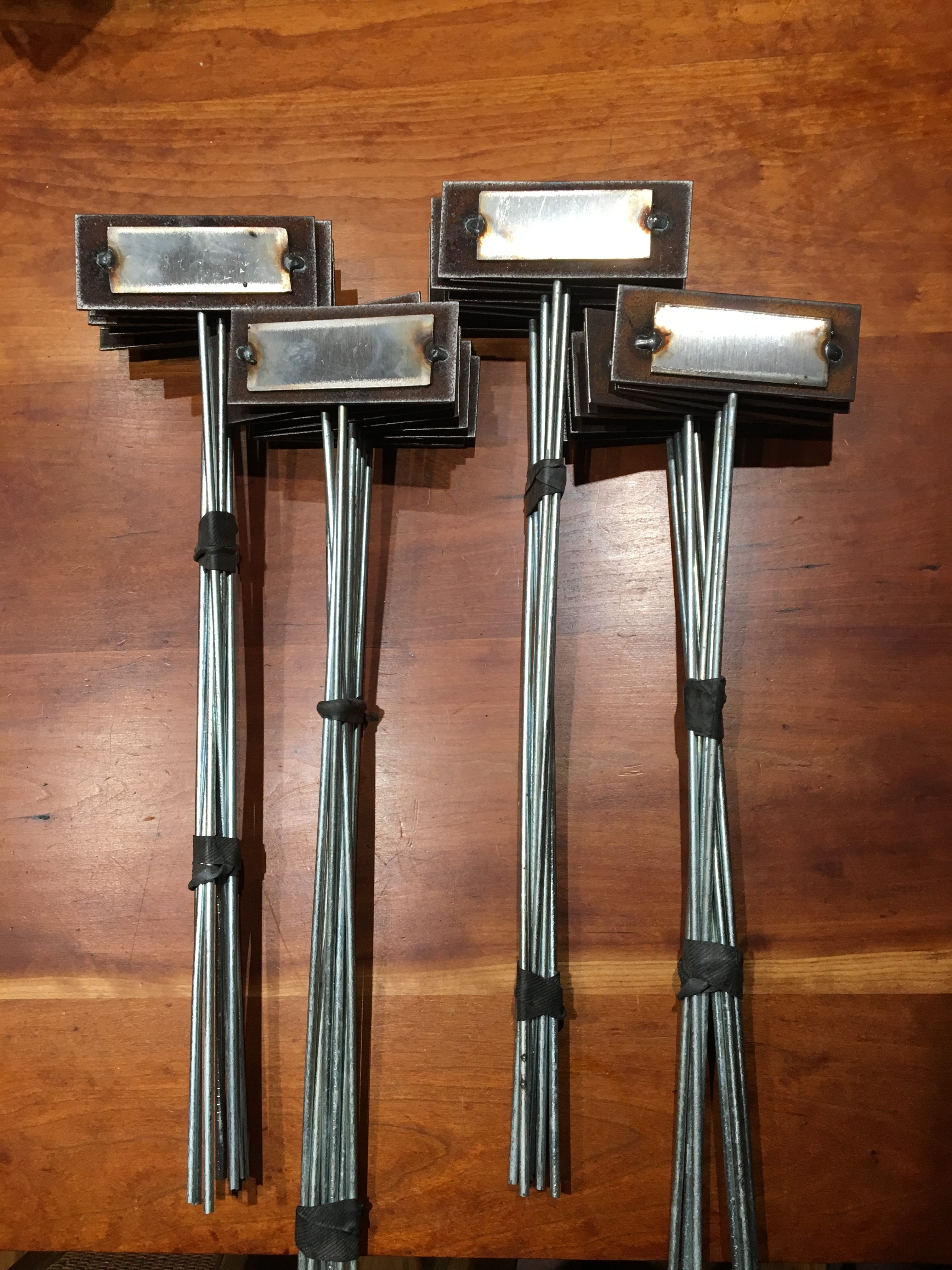 I've found some additional pre-owned steel, along with some thin stainless (from a second hand store in Philly).
So… I've made up some new garden labels.
Size:
They are about 4" x 1.5" x 15" .
The 'stake' is galvanized and should resist rusting for a number of years.  The main body of the label is rust steel, and around 4" x 1.5".  I welded on a small section of stainless steel to write on.
We found that writing directly on the rusty steel worked OK.  However, over time, the elements sometimes faded the writing, even when we used a 'permanent' marker.
So far, using a permanent marker on the stainless part of the label has held up to the elements.  And… even permanent marker can be removed from stainless steel with acetone (nail polish remover).  That way the labels can be used for different plants for a number of years.
Dumpster Diving at it's finest!
I've been lucky enough to be able to dumpster dive at a local engine shop!  I've pulled out a bunch of engine vales and cam shafts, some random gears, and a few universal joints.  With these I've made:
Business Card Holders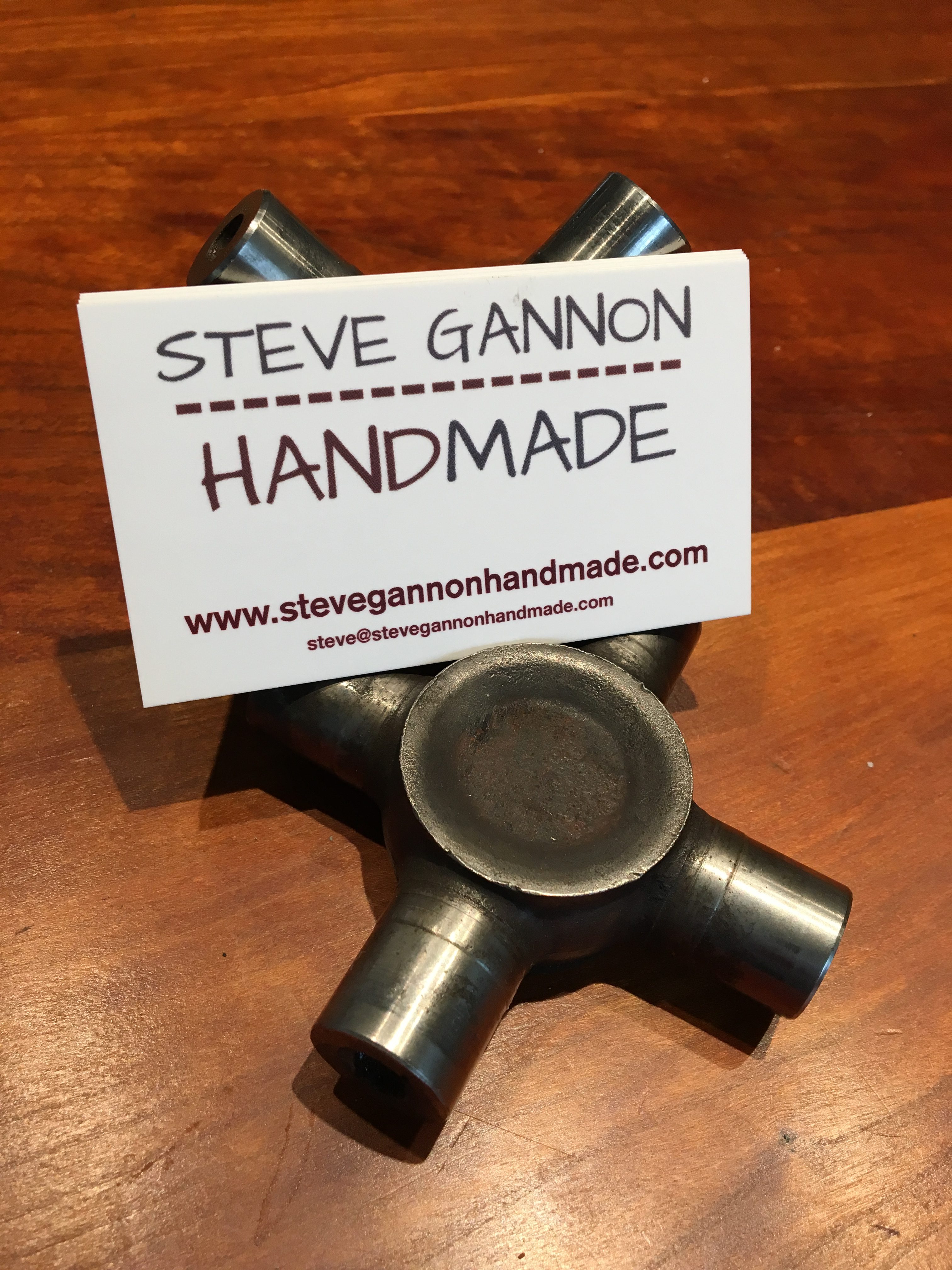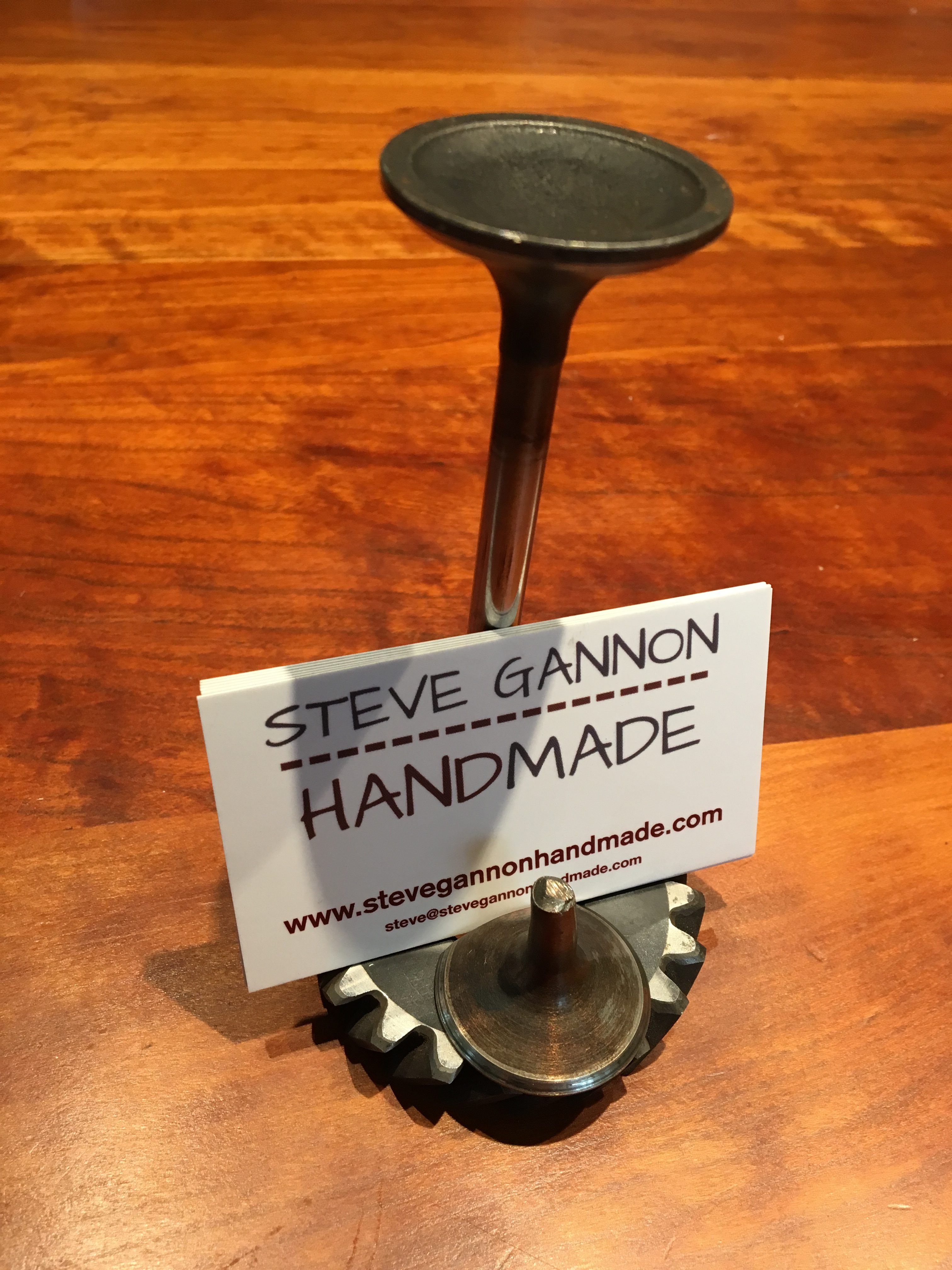 We have a couple of these made from universal joints, and another few made from parts of cam shafts and random gears.
Brutalist wall hanging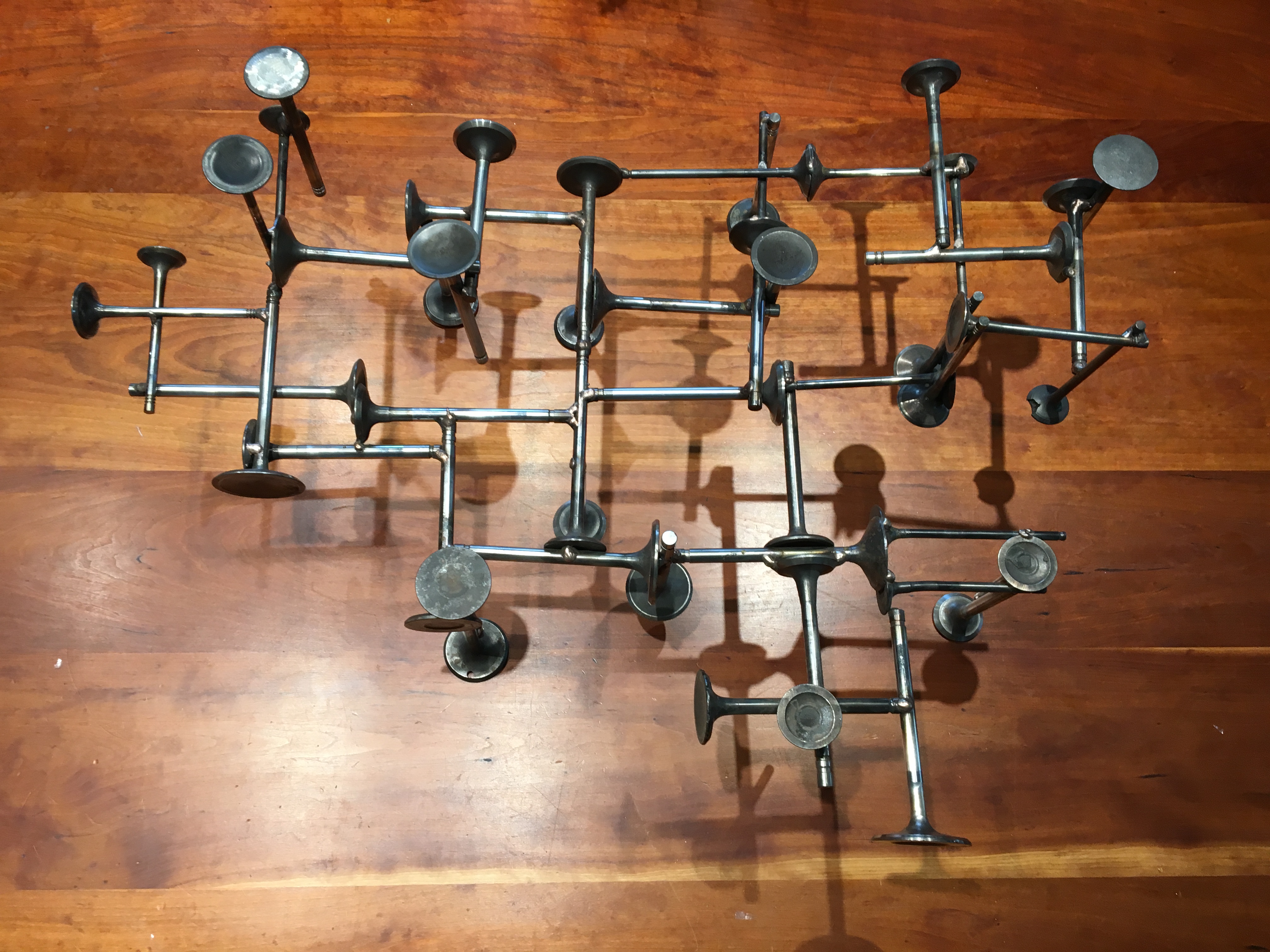 I found enough engine valves to make up this nice piece of brutalist art for your wall.  I've drilled a few holes so it can be hung in any orientation.
Lamps in the works…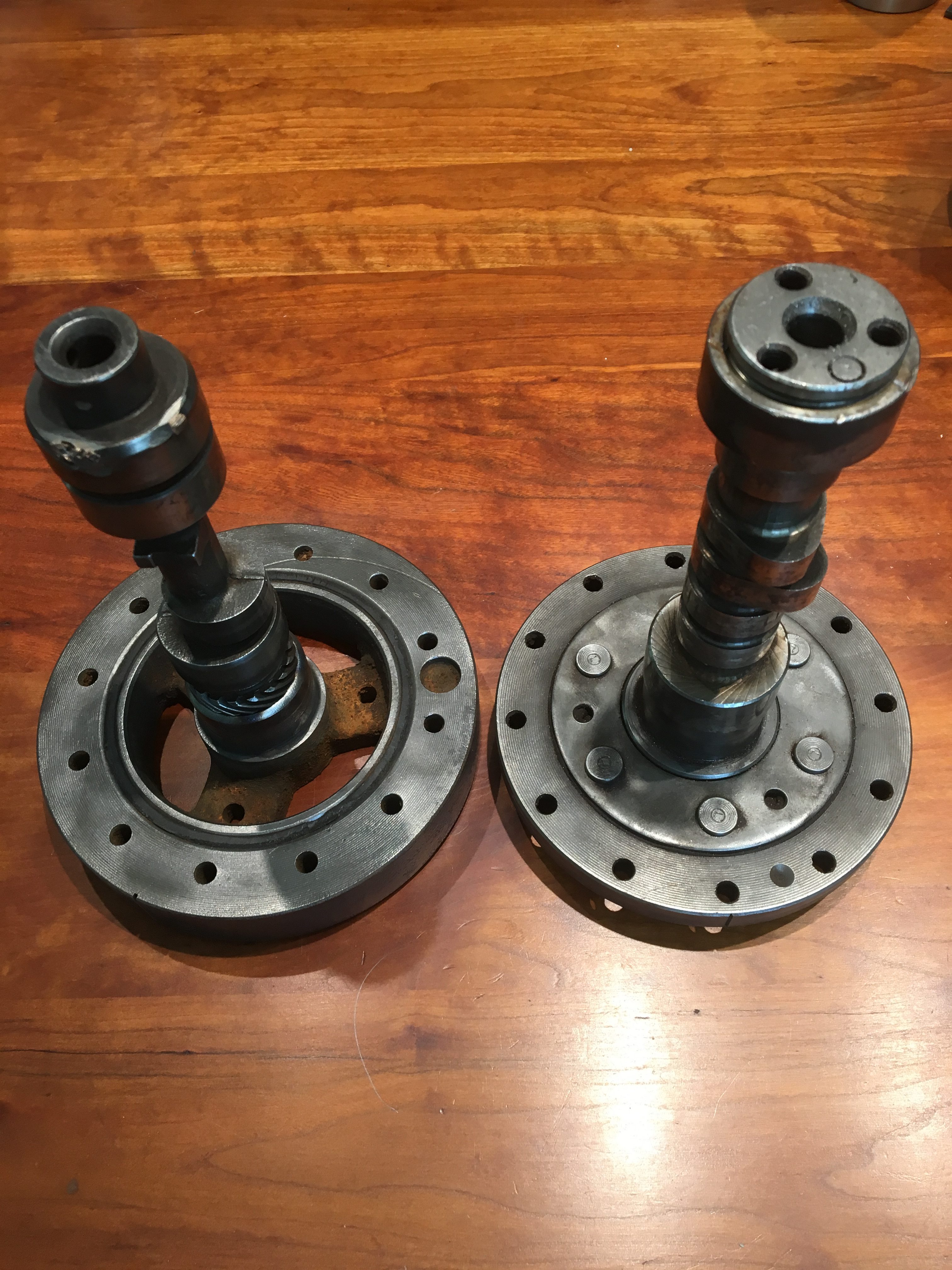 Parts of cam shafts welded to random gears are the start of small table lamps.  I imagine these will end up with some plasma cut shades… keep your eyes open for more to come.
Let me know if you have any questions, or suggestions as to what else you might like to see made from these cam shafts.